Your Forklift Safety Guide
Your Forklift Safety Guide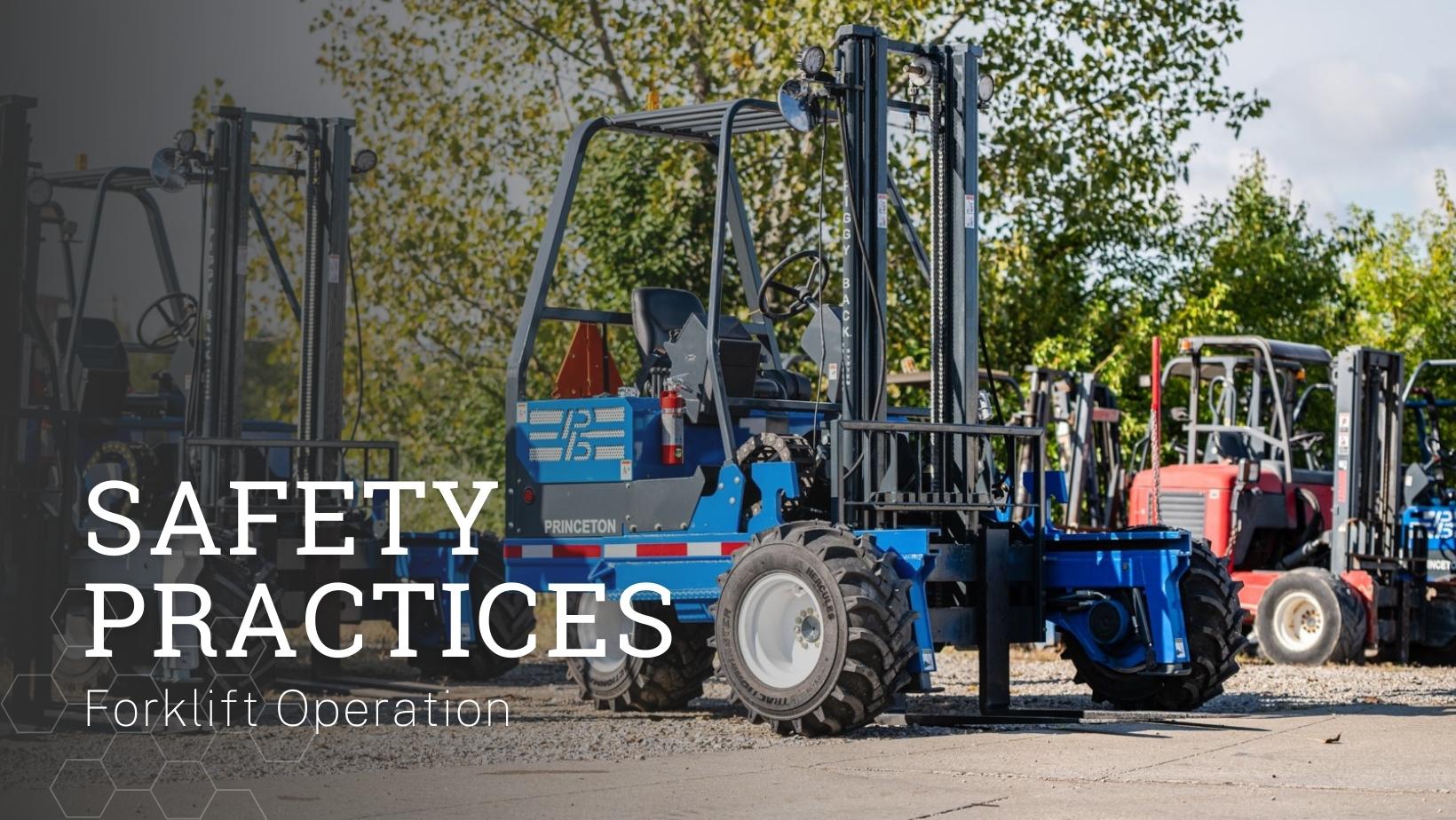 Forklifts are one of the best tools for moving large loads in a relatively short time.  


But like any heavy machinery, operating a forklift comes with substantial risk if the driver does not observe proper safety precautions.  


Everyone working with or near forklifts, even if they are not forklift operators, should be aware of the safety precautions.  


Here are some fast facts: 

 


More than 1,000,000 forklifts are in operation in the United States 



Forklift accidents cost businesses $135,000,000 annually 



OSHA estimates there are 110,000 forklift accidents yearly 



About 20,000 workers are injured every year in forklift-related accidents 


OSHA sites forklifts among their top 10 safety violators each year 



Dozens of people are killed each year from unsafe forklift practices in the U.S. alone 


Overturned forklifts can be extremely hazardous, but so can collisions, dropped loads, and even falls from the driver's seat.  


Because injury and death can easily occur from improperly handled forklifts, OSHA has outlined some safety procedures that every operator must follow to ensure safety for all workers.  


OSHA Forklift Safety Guidelines
Like any heavy machinery, there are regulations for what you can and cannot do while operating a forklift.  


Here are OSHA's rules for safe forklift operation: 


Always operate forklifts according to the manufacturer's instructions.  



Always wear a seatbelt (if applicable). 



Never exceed maximum load weight, and ensure your load is stable and balanced.  


Never raise or lower your load while your forklift is in motion.  



Keep a safe distance from platforms and ramp edges. 



Be aware and vigilant of other vehicles in the area.  



Always maintain clear visibility of your work area and make sure you have plenty of clearance when raising, loading, and operating a forklift.  



Use proper footing and handholds when entering and exiting your forklift. 


Always use your horn at crossing aisles and obstructed areas.  



Look for pedestrians and stay below the speed limit.  



Never give rides on the forklift or use the lift to raise or lower people.  



Only fully trained and certified workers are allowed to operate the forklift.  



Operators must be trained on the type of truck they are using.  


Immediately decommission any forklifts found to be in unsafe condition until repairs are made.  



Forklifts should always be clean and free of any excess oil and grease.  



Always repair and maintain your forklift according to the manufacturer's recommendations.  


At the end of the day, forklift safety is up to the floor manager and the forklift operator.  


As an operator, if you feel you are being asked to work in unsafe conditions, stop work at once and report the incident to the proper authorities. 


It is never a good idea to make modifications to your forklift if you do not have to. However, if you do decide to make modifications, be sure to follow the guidelines in the article written below.  


It is never a bad idea to refresh your knowledge on even the basics of forklift operation. Be sure your certifications are up to date and never operate machinery you are unfamiliar with.  


Looking for the most well-built and safest Princeton Forklifts around? Look no further than Beamers Piggyback. We are the area's only accredited Princeton Forklift dealer, and we will go above and beyond to ensure that your forklift is safe and able to handle your workload.