Princeton PiggyBack® for Roofing Industries
Princeton PiggyBack® for Roofing Industries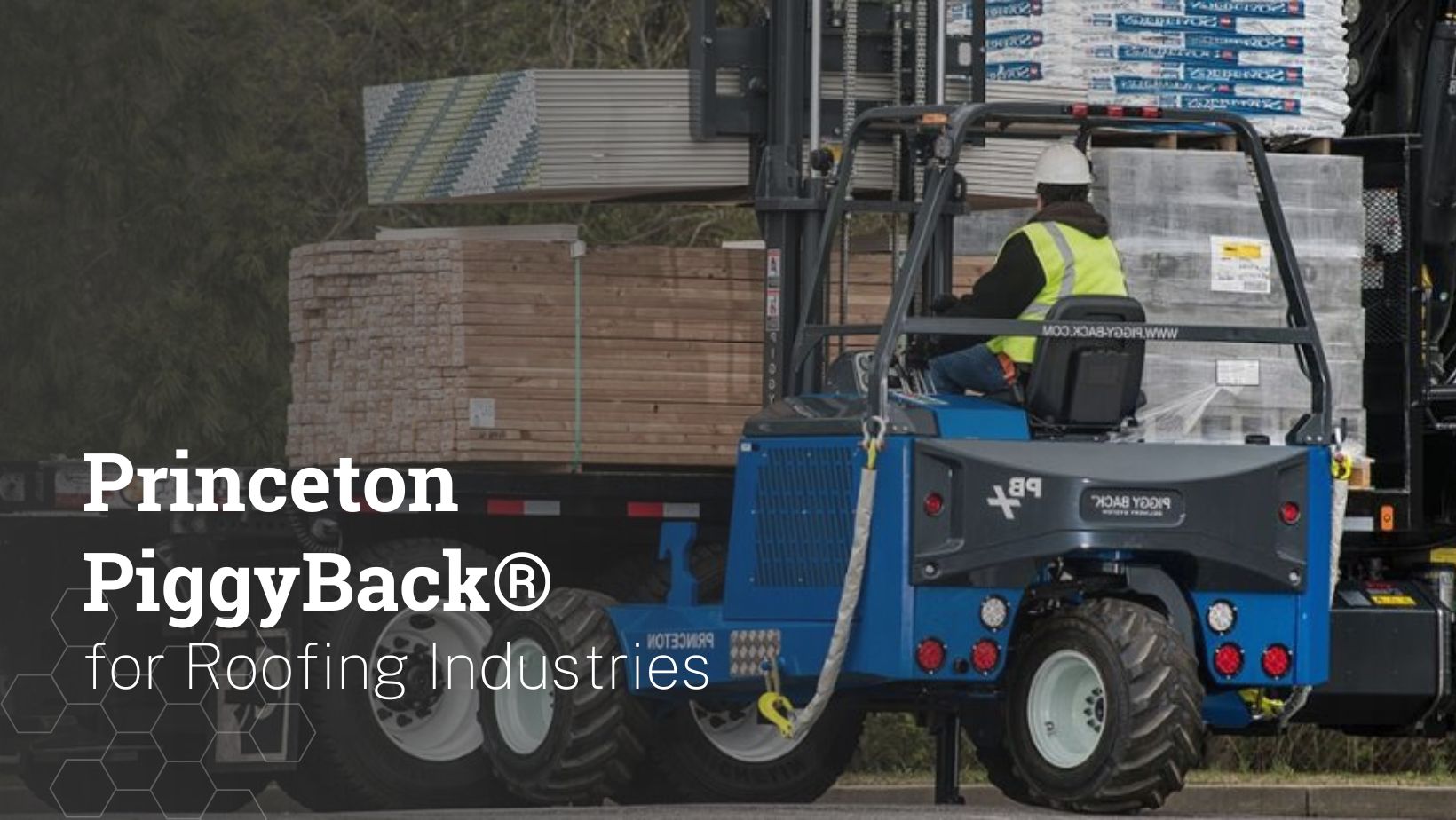 At Beamer's Piggyback, we know forklifts.  
We know their uses, we know when they need repairs, when they're ready for work, and how to use them the right way.  
We are the Cincinnati area's only local Princeton PiggyBack® dealer and we have sold many Princeton PiggyBacks® to businesses just like yours all over Ohio and Kentucky. 
We have seen piggybacks used in many different industries with great success and long lifespans. However, one of the most lucrative industries in which Princeton PiggyBacks® are used in the roofing industry. 
Princeton PiggyBacks® are the best forklifts you will find for roofing. It's no accident that they are so efficient at moving your roofing materials.  
In this post, we will talk about why Princeton PiggyBacks® are the best forklifts for the roofing industry, and why you should start using a piggyback forklift for your construction needs today.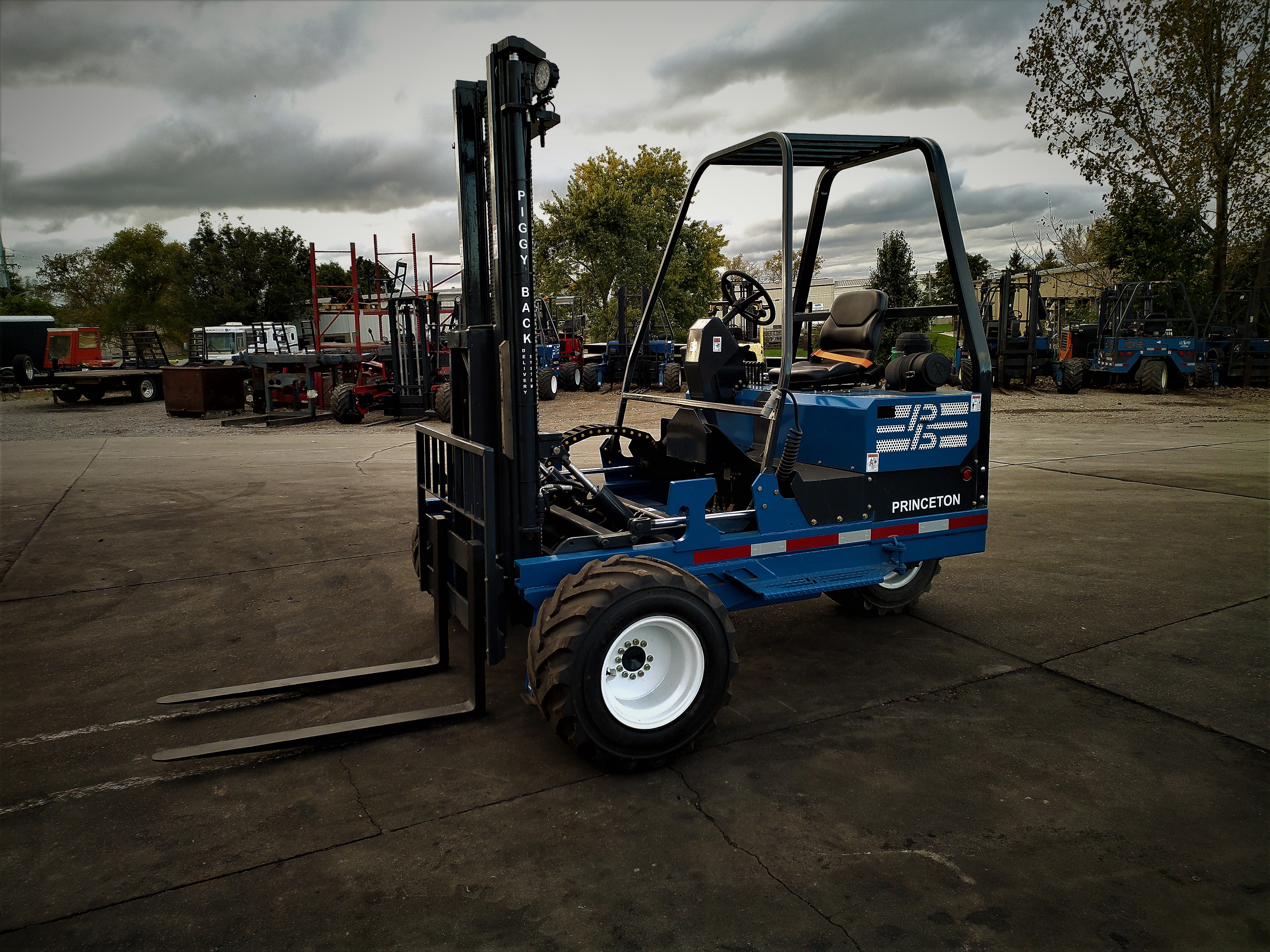 Why the Princeton PiggyBack® is the Ideal Forklift for Roofing 
It is well known that Princeton PiggyBacks® are superior forklifts for just about any job. However, many people do not know that they are an ideal fit for the roofing industry. 


Shingles, roofing tiles, insulation, your piggyback can move them all with ease.  
A combination of stability, maneuverability and power has proven the Princeton PiggyBack® indispensable in the delivery of roofing materials.  
The Princeton PiggyBack® Truck-Mounted Forklift is an improved method for the delivery of heavy-duty building materials directly to the job site. In the past, these materials were delivered to the edge of a site by a dump bed truck or truck-mounted crane. 
That meant that double-handling of these materials was required to complete the job, which can be very costly for the project manager.  
The piggyback truck-mounted forklift enables drivers to spot-deliver materials precisely where their customer wants them. This makes work faster and more efficient and cuts down on the number of man-hours needed per job.  
In short, a Princeton PiggyBack® will save you both time and money on the job site by more efficient handling of roofing materials. 
Double-handling can become a thing of the past when your site invests in a Princeton PiggyBack ®. Not only that, but you can cut down on product damage as well due to the superior engineering of the internal systems. 
Princeton's PiggyBack® Truck-Mounted Forklifts are available in many different models with lift capacities up to 8,000 lb.  
Other special features allow your forklift to be configured to your specific delivery requirements. All PiggyBack units mount in less than sixty seconds behind almost any truck or trailer for easy transport to and from the job site. 
Best Forklifts for Roofing from Beamers PiggyBack 
Every industry has specific needs that must be met.  
For the roofing industry, there are many points where you can save time and money by reducing double-handling.  
One of the best ways to reduce excess time and money spent on transportation is by investing in a Princeton PiggyBack® from Beamers PiggyBack.  
If your roofing company needs the best PiggyBack forklifts for sale in Cincinnati, then it's time to reach out to Beamers PiggyBack today!