Ideas for Improving Forklift Efficiency
Ideas for Improving Forklift Efficiency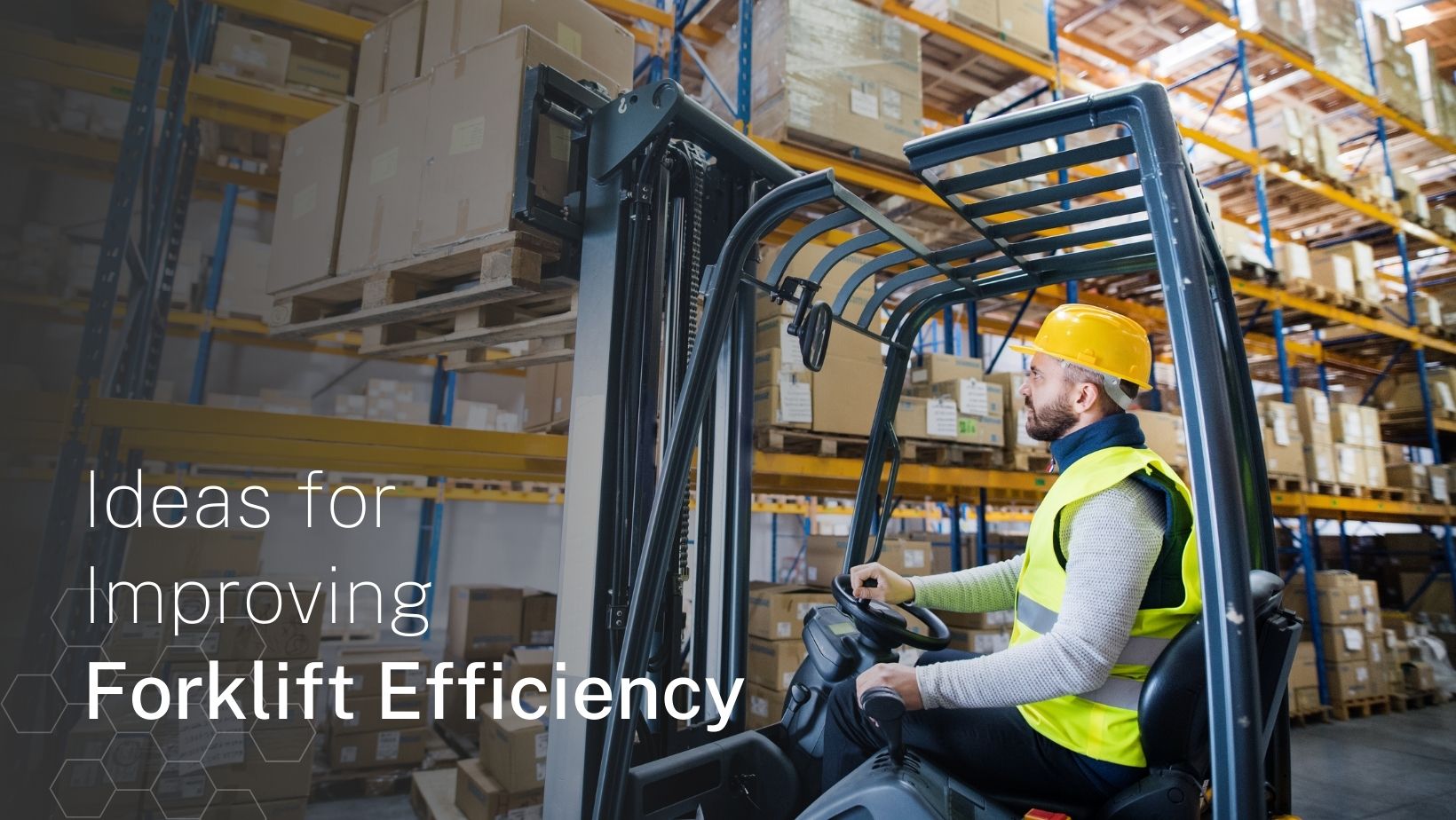 If you work in an environment that uses forklifts, then you know the importance of improved efficiency.  
Improved efficiency can produce as little as one extra trip per day, or it can double or even triple the amount of work that a single driver can do in one day. Either way, improved forklift efficiency means that your business is getting more done in less time.  
There is no company operating today that would turn down more efficient forklift operations, and likewise, there is no company that does not have room for improvement.  
In this post, we will give you four suggestions for improving your forklift efficiency.  
Four Tips to Improve Efficiency 
Forklifts are great for moving heavy loads in short order. But if your business is struggling to keep up, it may be a matter of efficiency (or lack thereof). 
Use the tips below to improve your forklift efficiency today.  
Pre-Drive Checklist 
Before the workday begins, every driver must take five minutes to check their forklift for damage. This includes corroded batteries, frayed wires, damaged tires, improperly working signals, or other minor deficiencies that can lead to major damage down the line.  
A simple check before taking the forklift out can save your company thousands in potential damages and ensures that your forklift runs as efficiently as possible. Minor problems are relatively simple to fix and consume much less time than major issues.  
Create a hard copy checklist and make sure each driver goes down the list before they start each shift.  
Training and Cross-Training 
The most efficient forklift driver will always be the most experienced operator. For this reason, those companies that utilize their experienced drivers by asking them to train and share knowledge with less experienced drivers will always fair better than those that do not.  
Your experienced drivers have a wealth of information. OSHA can teach beginners the basics, but the wisdom of veteran drivers can help your new drivers get to know their forklifts and help them more easily navigate your floor plan.  
When you assign a new operator an experienced mentor, you gain the following advantages: 
New drivers learn it is okay to ask for a spotter 


The shorter route may be more congested, while the longer path may get you there quicker 


There are benefits to following proper procedures 
Reinvent Your Floor Plan 
This one can be a big change, but it can pay off in a major way. An optimized floor plan is key to maximizing your efficiency. If your warehouse is set up haphazardly or has not been reviewed for years, then it is time to reevaluate.  
Try hiring an interior designer or efficiency expert to help you find a better floor plan for your warehouse.  
Here are some warning signs that your current floor plan is not working: 
Your aisles are not straight lines or have multiple turns 


Some aisles are constantly congested while others never see traffic 


Your drivers are complaining of long wait times 
Invest in Attachments and Accessories 
An improved forklift is an efficient forklift. Sideshifters, fork positioners, and multi-load handlers are all well-known attachments that help improve efficiency. But don't stop there.  
Here are some less common accessories than can help make your forklift more efficient.  
Camera system 


New operator's seat 


Fork tip laser 


Grab the handle with the horn for reverse maneuvers 


Driver cab cover 
More Efficient Forklifts for a More Efficient Business 
When you invest in improving your forklifts and training your drivers, you invest in your business. The better your forklifts perform in a short window of time, the more loads you will be able to move and the more profit your business will make.  
Any company that regularly works with forklifts would gladly take an efficiency improvement.  
What's holding you back?  
Whether you want a top-of-the-line Princeton Forklift or improvements to your already in-use forklifts, Beamers Piggyback has you covered.  
We are a certified Princeton Forklift dealer, and we are here to help ensure that your forklifts make your business more efficient.  
Ready to get serious about forklift efficiency? Reach out to Beamers Piggyback today!